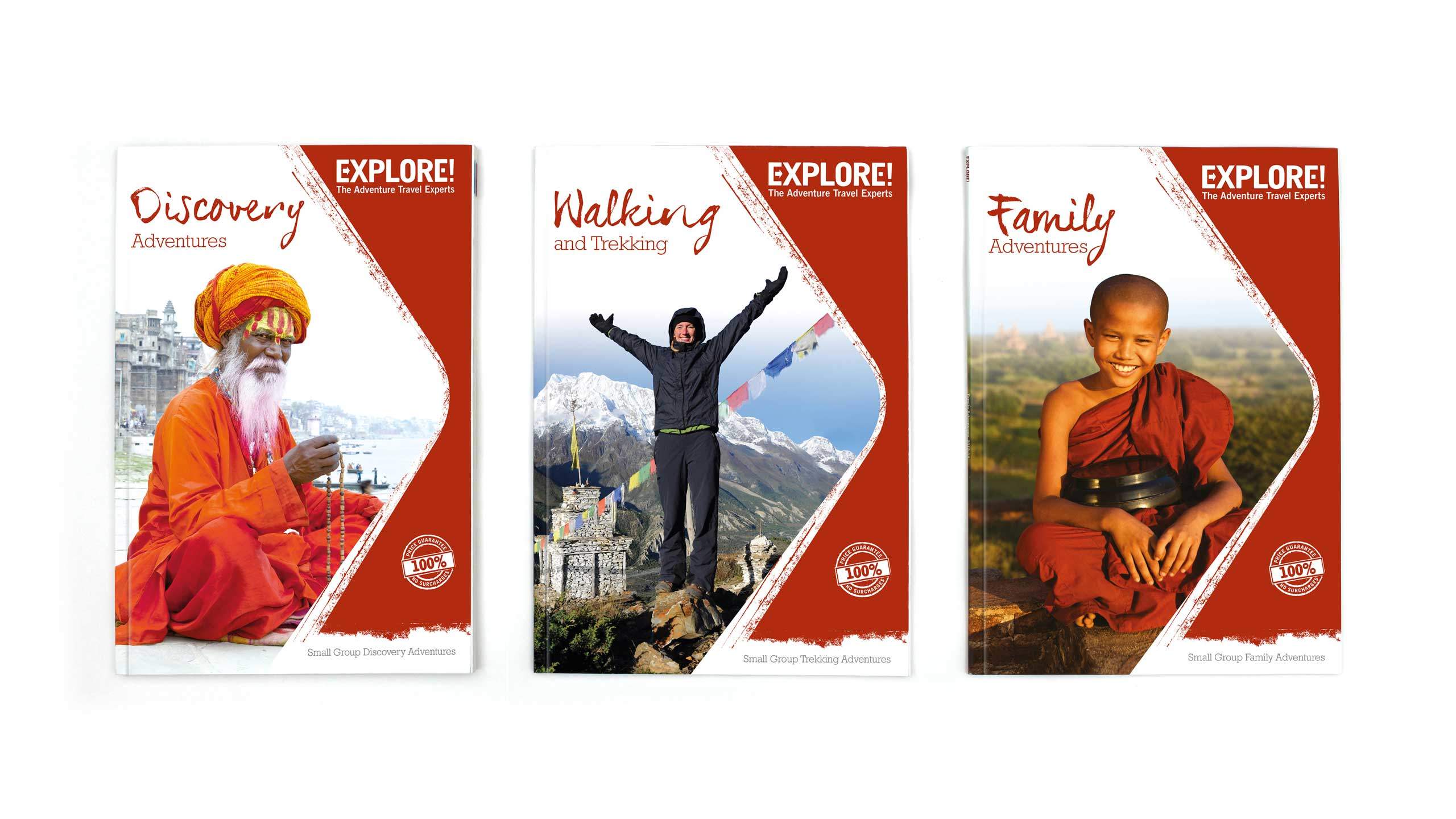 Creating a new look for Explore
Explore Worldwide is passionate about small group adventures and has been organising them since 1981. Offering over 500 tours in over 120 countries. With a reputation for getting to the heart of the country that they visit, their travellers get to truly experience the 'real' destination and get under the skin of local life shared by expert local tour leaders.
Whitehot have been working with Explore since 2011. We where given the exciting task to redesign the overall look of Explore in a project that was to encompass all of the marketing material, which included everything from 5 large format brochures, exhibition stands, direct mail pieces and online and offline advertising. The only element we had to retain was the original explore logo. We took our influence from the arrow that featured in the existing logo and introduced a rugged texture that represented the authenticity of an Explore journey and created an effective powerful identity.
Related projects