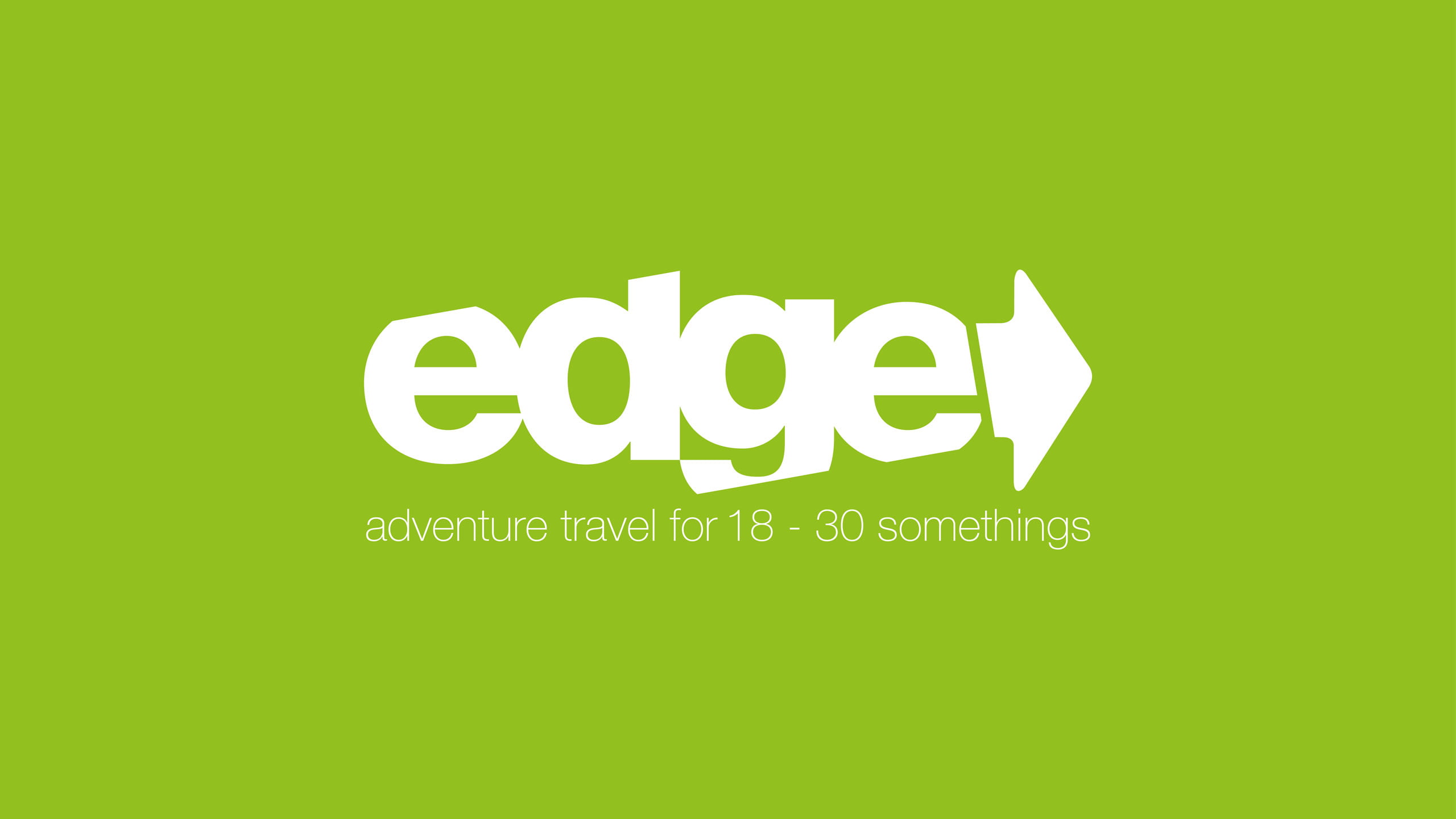 Finding that extra edge
Leading Adventure tour specialists Explore Worldwide introduced 'edge', a new adventure travel brand for 18 to 30 somethings. Based on Explore's pioneering, off the beaten track small group adventure tours, edge travellers would be travelling with like minded people. The sub-brand had to reflect a more youthful personality than the parent Explore brand.
Whitehot were asked to design a new brand identity for edge that still maintained a relationship to the Explore brand. The identity had to represent adventure, a sense of freedom and a feel good spirit!
Creating a new 18-30 adventure brand
Our team developed a dynamic logo with sliced angled edges and an arrow borrowed from the main brand to maintain a subtle link. Brand positioning and styling were further developed using a vibrant colour palette, as well as lots of inspirational imagery and a fresh, youthful tone of voice.
We also produced an extensive guidelines document to make it easy for the brand to be used on any future print or digital projects and designed and produced a 132 page brochure as well as exhibition graphics.
Related projects